Senior Memory Museum: Students Reminisce, Remember Memories and Accomplishments Before Graduating
Seniors here at Morton East have created a memorial museum in our library, showcasing the unforgettable memories of the four long years they have spent here.
This memorial holds great significance for the seniors, and it is important that it is displayed to showcase all their hard work leading up to this moment.
"The ups and downs, the funny moments, the music, their friends, and experiences," said journalism teacher Mr. Kent Frankfother.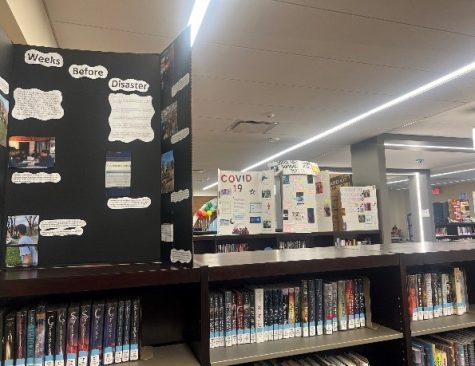 While many seniors were excited to embark on this project, some were also filled with sadness as this year and their high school years come to an end.
"As much as it was a lot of fun to do this project with my friends, it reminded me of how much we have all accomplished here at Morton," said senior Itzel Mena.
However, there are still some students who are eager to venture out and embrace the real world.
"To be honest, I'm ready to leave Morton and graduate. There have been many ups and downs, and I am finally glad I am going to grow from Morton," said senior Ahtziri Munoz.
Seniors have mixed emotions about this project; the majority are reflecting on everything they have experienced during their four years here, but some are eager to move on. Despite everything, all seniors should look back and be proud of everything they have accomplished and become.